I will spare you. I will not do the 'omg I just got a new camera and have to illustrate EVERYTHING' thing of taking a picture of the mountain of tissues next to me. And I was only tempted to do so for a fraction of a second, I promise. I was up at 3 am this morning because lying down made me feel like I was drowning. So, here's the slightly punchy result: a 3 am review of Lynn Kurland's With Every Breath. (Is it just me, or is there something ironic about that title under the circumstances? Maybe I should call it 'With Every (Gurgling) Breath.")
What is it with the apparent popularity of Scottish Highlands time travel romances? And how many of them are out there? Is this a micro-genre? Mini-genre? Or has it gotten to full-blown sub-genre status? And if so, why? I mean, yeah, it's fun, but wow is that a specific set of constraints for a group of books!
So, that review there is the reason why that book doesn't make an appearance in my latest photo of my review book stack. And Lynn Viehl's Twilight Fall isn't in it because I'm reading it today. The hysterical thing is that it's only two days since I took that last photo and I already feel compelled to update it.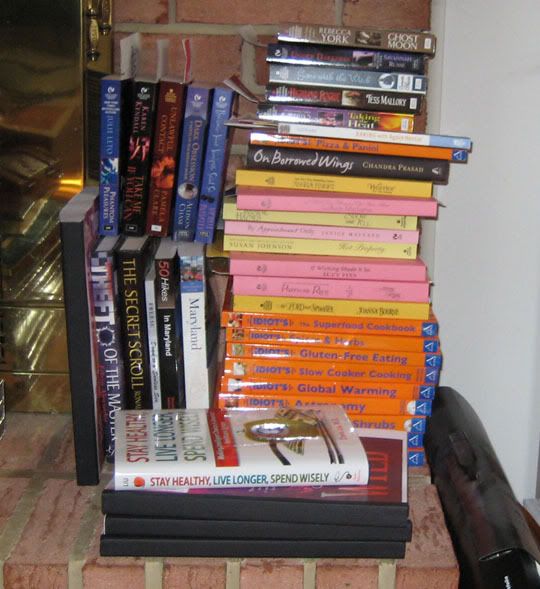 By the way, I've now updated the designs in the entire MMO category of Gamers' Heaven (well, those that I planned to update). Take a look, and more will come!